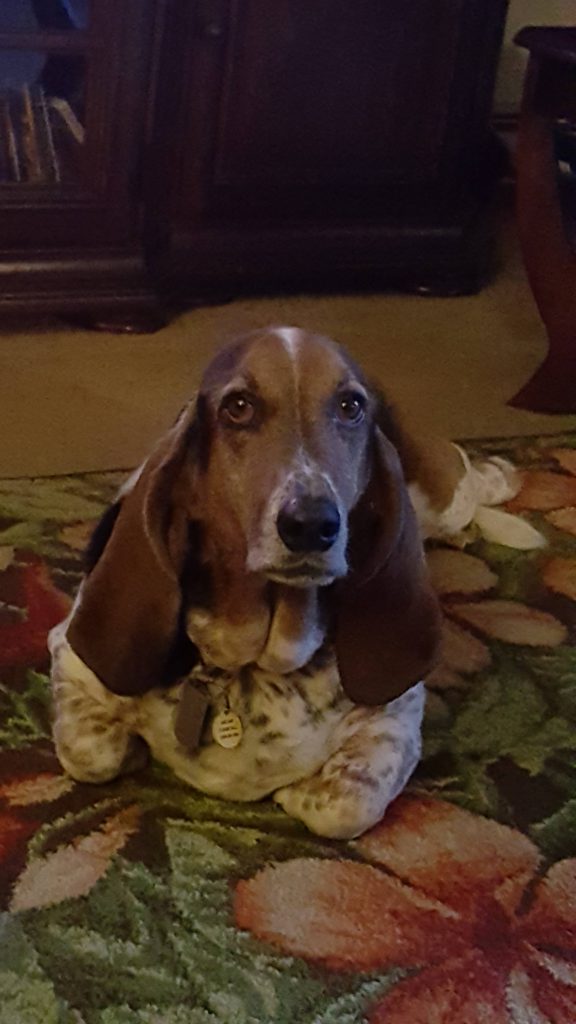 Walter sent in by Elizabeth Olivera
Our Walter was a rescue..we were looking for an adult basset for quite some time..I saw his face on the Internet and said "he's the one". Walter belonged to a single older man ..the man had gotten very sick. Walter would stay in bed with his owner & not leave his side. The man passed and walter was still in bed with his owner and wouldn't leave his side. The rescue said it took them almost 1 year to rehabilitate him. He was so depressed. We have him for 5 yrs now. He is truly the most amazing, funny, smart and loveable dog I have ever owned. Walter is the son I never had.
Many thanks for sending in this image and story about your beautiful basset hound.