Are you looking for a new phone case? Looking for a basset hound phone case? So am I! Here's a selection of our favorite basset hound phone cases that we found on Society6. I've included links to where you can buy your own, along with many other incredible basset hound related designs!
---
Basset Hound Yoga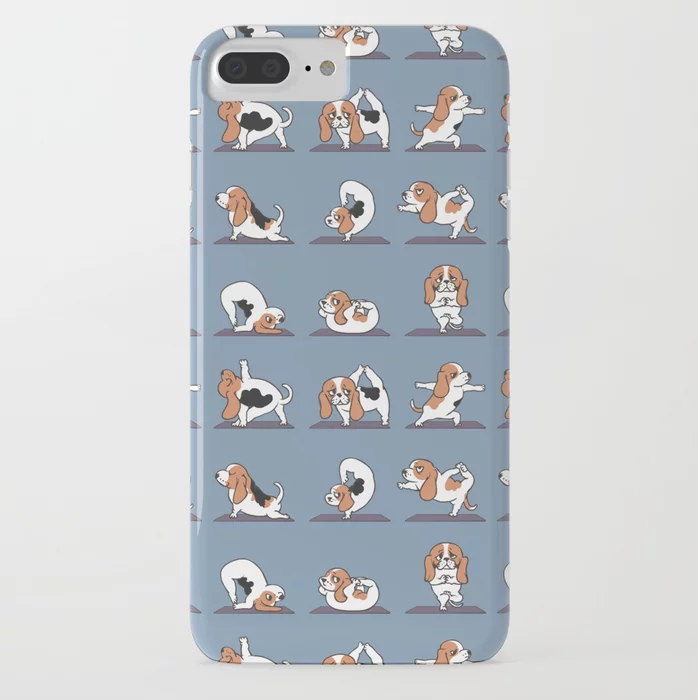 We loved this design, it tiles all over with some cute and appropriately annoyed looking basset hounds hitting up Yoga poses. What more do you need?
Check Basset Hound Yoga out on Society6!
---
Aerodynamics of a Basset hound
Definitely an all time classic at the Basset Hound World offices. Features an excellent diagram of the airflow that surrounds the wonderfully engineered basset hound.
Check out Aerodynamics of a basset hound on Society6!
---
Basset Hound Portrait
A subtle, beautiful portrait of a basset hound in black and white!
Check out this basset hound phone case on Society6!
---
Basset Hound Girl Power
Epic basset hound design with a strong girl basset to empower you throughout your calls. Underrated artwork!
Check out Girl Power Basset Hound phone case on Society6!
---
Basset hound Jade
Very interesting and unique artwork on the Jade basset hound. Love it!
Check out Basset hound Jade phone case on Society6!
---
Basset Hound Hugs
Two lovely basset hounds embracing! Awesome background color and the basset has a heart on its back!
Check out Basset Hound Hug on Society6!
---
Basset Hound Valentines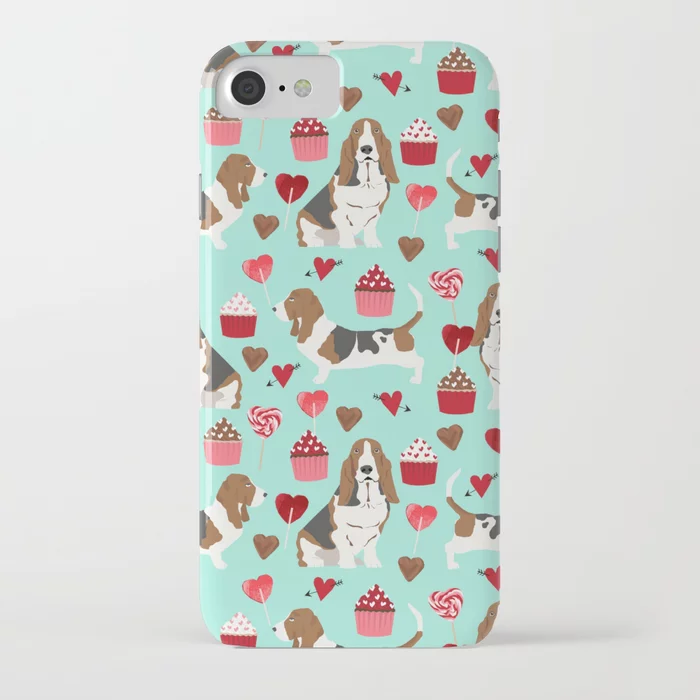 It's called Valentines, but this cute case is for all year round. Featuring cupcakes and balloons, love hearts and a gorgeous basset!
Check out Valentines Basset on Society6!
---
Sushi Basset Hound
I'm not sure what this all means or how I feel about bassets taped to sushi, but it sure looks cute and makes for a very aesthetic phone case design!
Check out Sushi Basset Hound on Society6!
---
Basset Hound Silhouette
A timeless pattern, have a phone case adorned with bassets that is stylish and effective!
Check out Basset Hound Silhouette at Society6!
---
The Portrait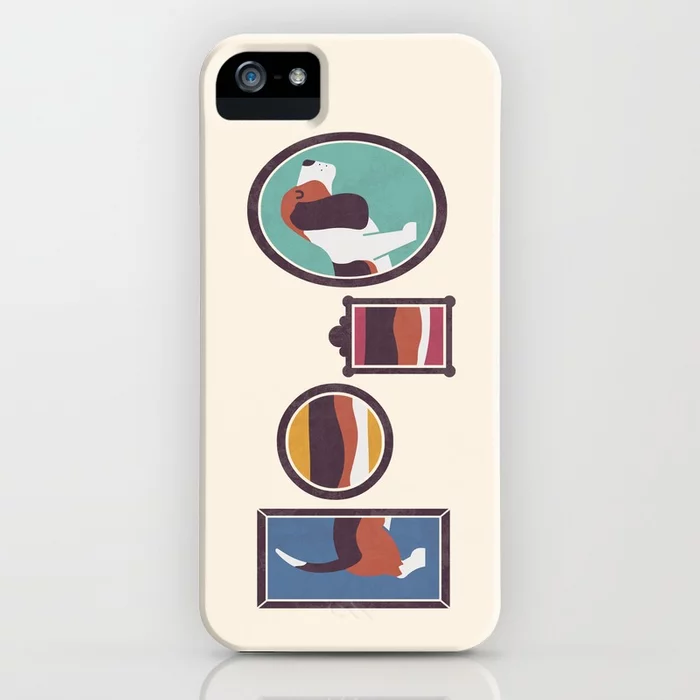 This basset is long. Not questioning why somebody painted a basset mid-section and just threw it up on the wall, but this is a really cool and effective case!