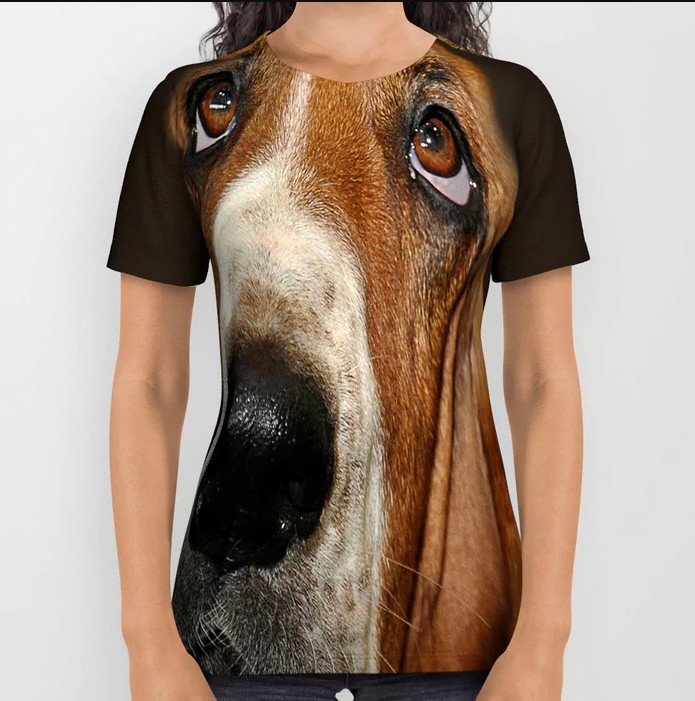 Get this shirt!
A loud and proud basset hound shirt!
We see a lot of excellent basset hound shirts at Basset Hound World. This one has to be one of the best ones!
This is an all-over printed basset shirt which features a high resolution photograph of a handsome basset hound.
The question is, are you proud enough basset hound owner to wear this outside?
The "Lost in Thought" all-over print basset hound shirt is made from 100% polyester and is laid out perfectly by the artist. Check this basset hound shirt out on Society6!