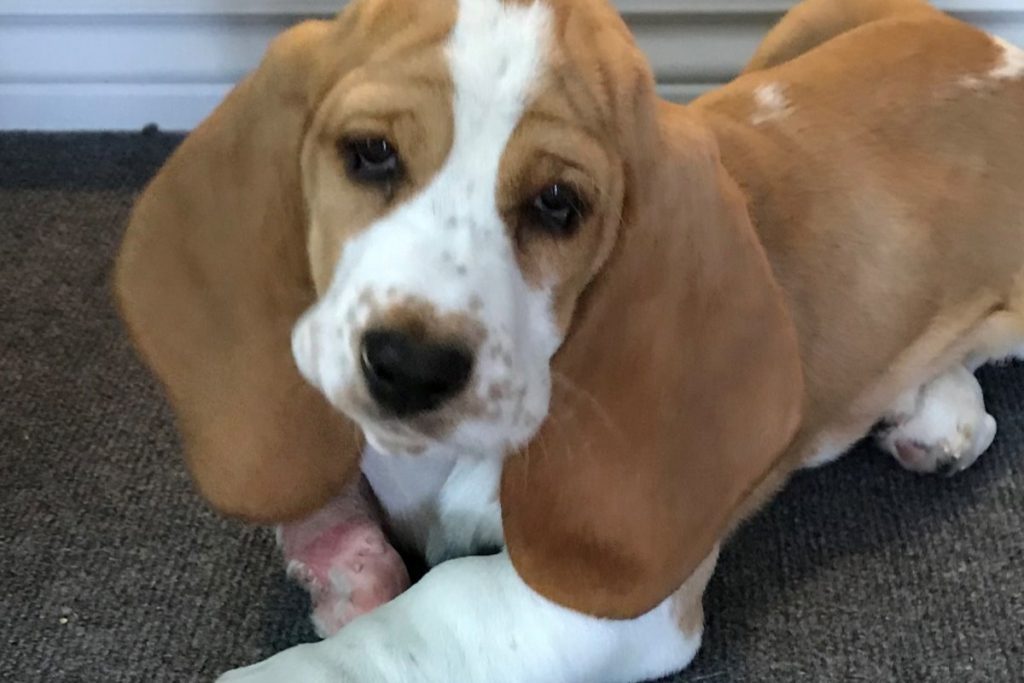 This is Norman, born November 2018. Unfortunately, Norman was born with a birth defect that affects his front right paw and it's causing him a lot of problems with every day life including walking and even eating.
Judging by the pictures on his GoFundMe page, it looks really painful and no puppy should have to go through this kind of ordeal. Norman's owners have been recommended by vets to amputate the leg as the "cheapest and easiest" option.
As any basset parent would, they looked around for a second opinion for any hope that Norman's leg could be saved so he could go on to live a normal, healthy life.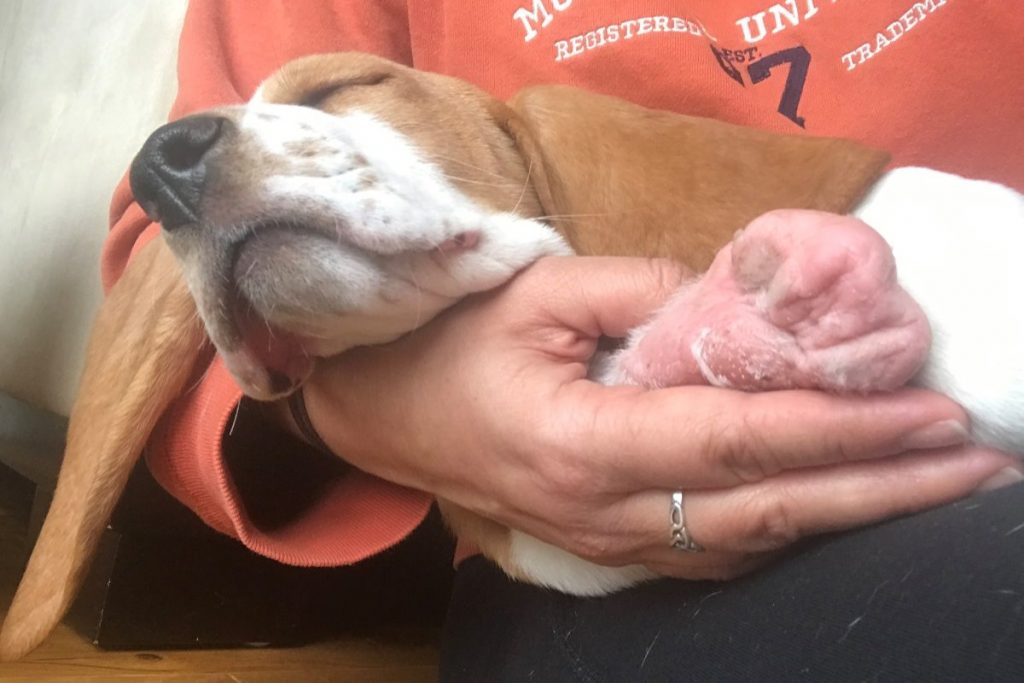 The good news is that they have spoken to another animal clinic that believe that Norman's bad leg can be saved with the appropriate treatment and he can go on to live a normal life with the proper support.
The downside is that the surgery is really expensive, so they've decided to set up a GoFundMe page to try and raise enough money to get Norman's leg treated. It's off to a great start and the campaign is trending.
There's still a long way to go though, but we felt that we should give them a share and try and help Norman out. As pet owners, a lot of us have gone through similar situations and it's never easy.
It would help out Norman and his caring family tremendously if you would visit their GoFundMe, read their whole story and drop them a donation if you possibly can.
Even if you can't donate, give it a share and let's show Norman some love!